OWA Amusement Park & Downtown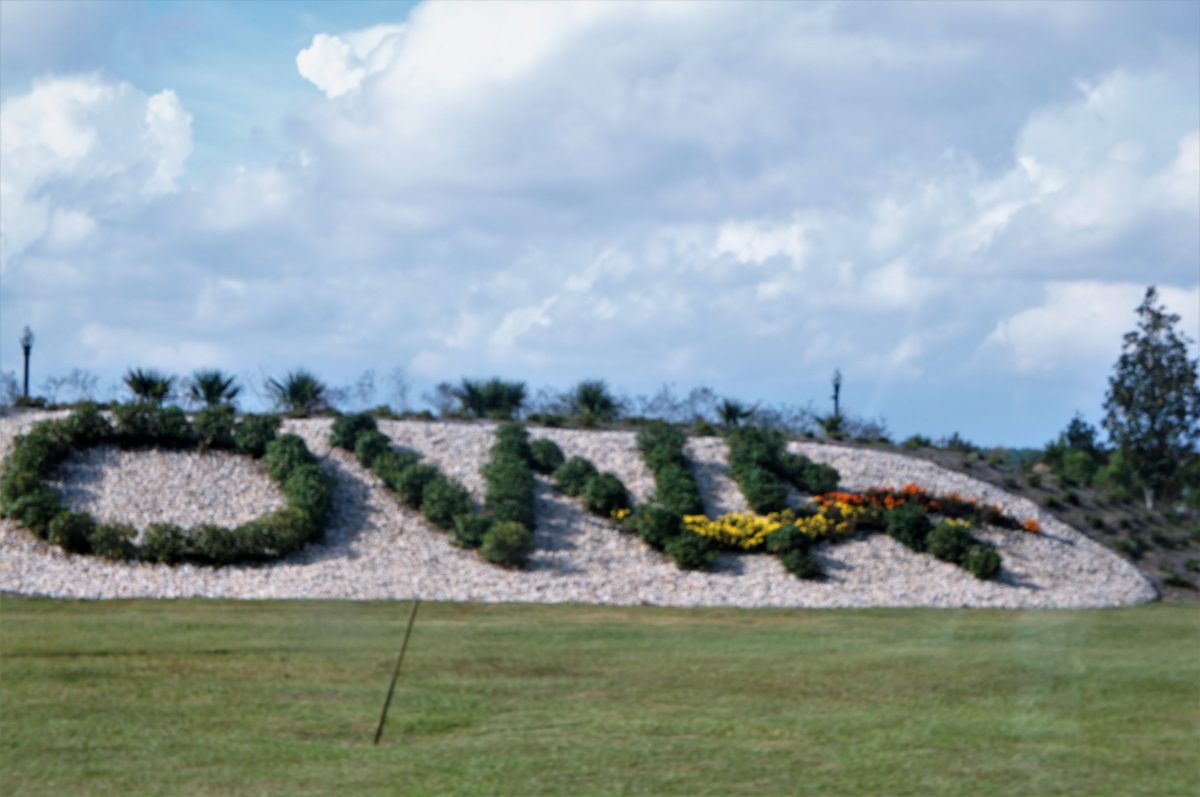 OWA is a beautiful, newly built 520 acre entertainment "center" with a 14 acre amusement park adjacent to a 14-acre lake, OWA Downtown with 150,000 square feet of retail, dining and entertainment options and year-round events for holidays, festivals and other recreational activities.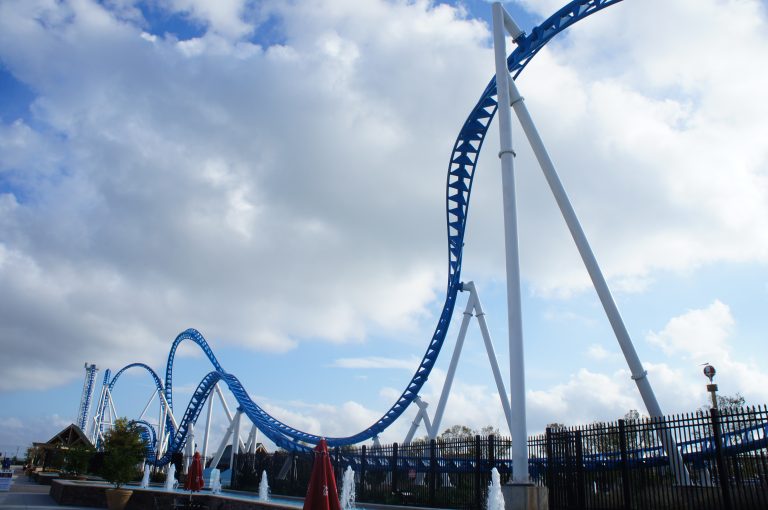 The Park at OWA is an amusement park featuring 21 rides for the whole family, food trucks, a large kiddie splash area, affordable carnival games and a gift shop. OWA's rides are super-smooth because they are high quality and newly built. Also, the staff at OWA is super-friendly and eager to assist in any way they can.
Some of OWA's THRILL rides include Air Racer, Alabama Wham'a, Crazy Mouse, Freedom Flyer, Twister, Wave Rider and the park's signature ride Rollin' Thunder. Rollin' Thunder is one of the coolest and longest roller coasters in the U.S. with 90-degree vertical rolls, a mighty 100-foot drop, speeds of 55 miles an hour and even a water splash effect. 
Family-Friendly rides include Aero Zoom, Flutter By, Flying Carousel, Flying Tigers, Rockin' Raft, Sky Balloons, Southern Express and Tea Time. These are perfect rides for parents and grandparents to enjoy with children.
Kiddie Rides are great for 2-3 year old's and above. They include Flying Aces, Gully Washer, Happy Haulers, Leap Frog, Swingin' Fun and Zip Zap Race. There is also an impressive new kiddie splash pad area that was introduced in 2018! Wacky Waters Splash Pad is almost 10,000 square feet of water fun featuring a 20 foot tall dump bucket, a raining coconut tree and more than a dozen of interactive water features.
Enjoy old-school games that are affordable to play and easy to win. OWA offers games like ring toss, squirt guns, pop the balloon, ball in the basket, whack a mole, tub toss, shooting hoops and more. 
The Park at OWA offers many ticket options and special offers. Prices for regular admission start at $27.99 for kids under 48″(3 years and under are free), adult tickets are $34.99 and senior/military discounted tickets are also $27.99. If you purchase tickets online in advance, you can get 10% off. The November 2018 special is get 4 tickets for the price of 3! Then, a standard season pass costs $89 and a gold pass costs $109 – see the season pass comparison. Parking is free at OWA.
The Park at OWA has different hours of operation depending on the days and time of year. Downtown opens every day at 11am. The amusement park is usually open Friday, Saturday and Sunday with the exception of certain weeks(holidays and special occasions). See the complete calendar of events and hours of operations here. The park's usual hours are Fridays 4-8 and Sat/Sun 11-6 or 8 but hours vary depending on season and day. During holiday weeks and some summer months, the park is open every day.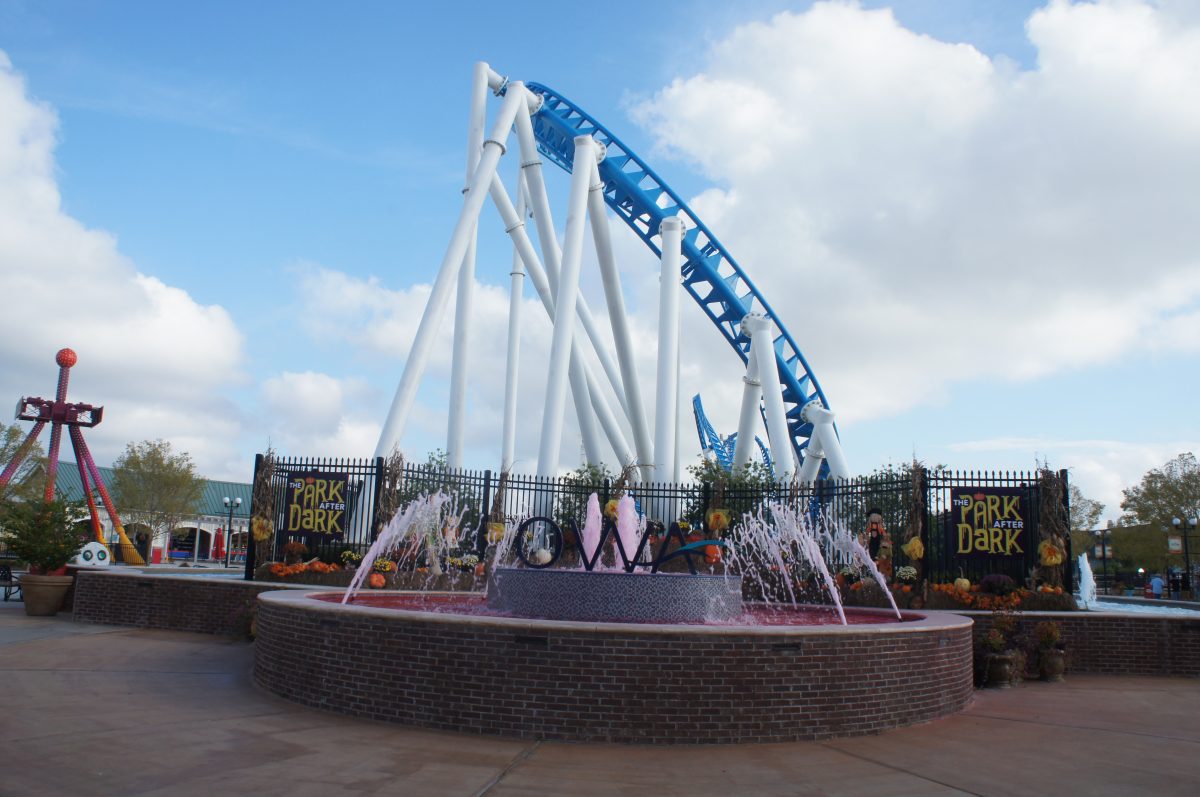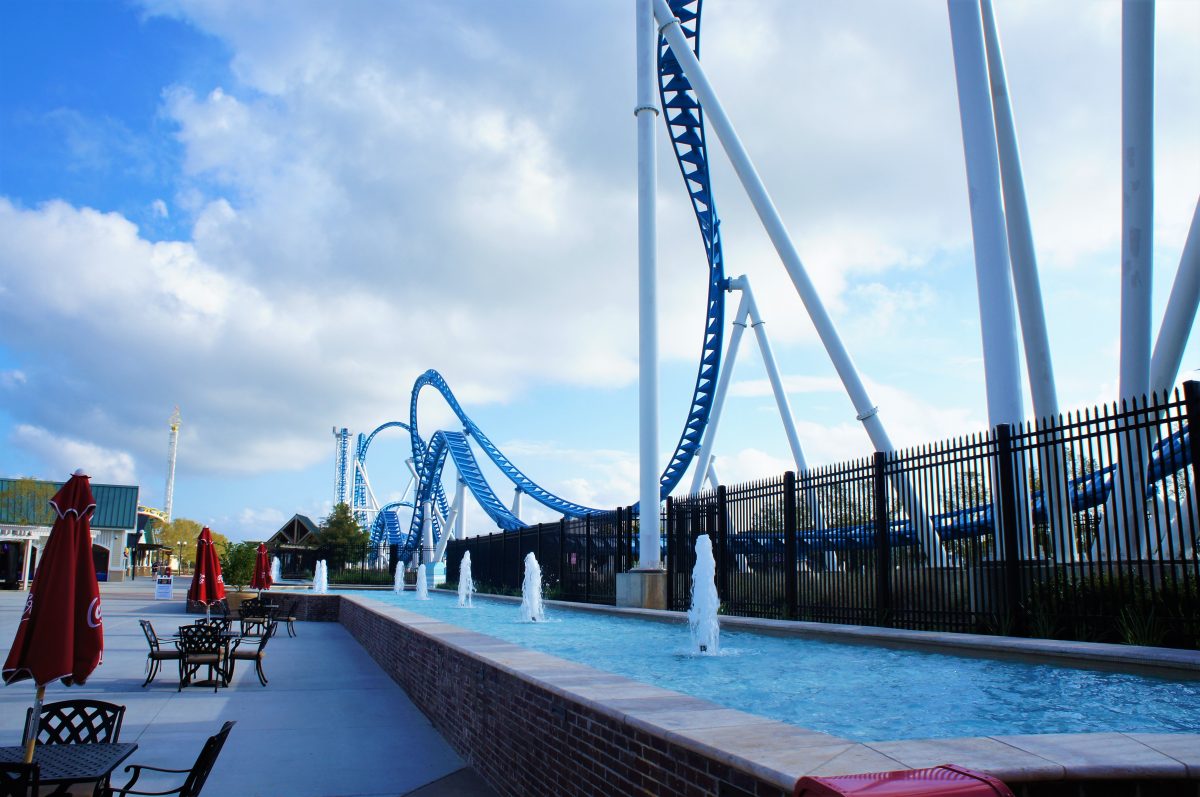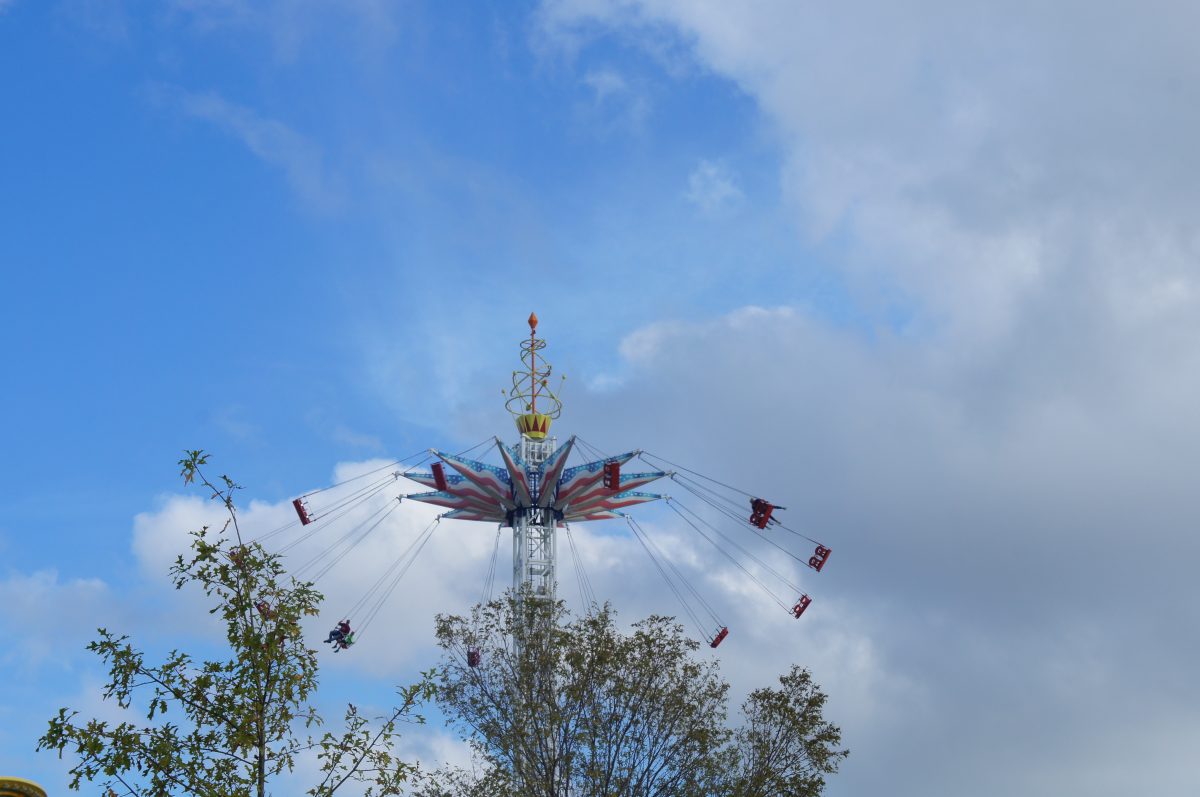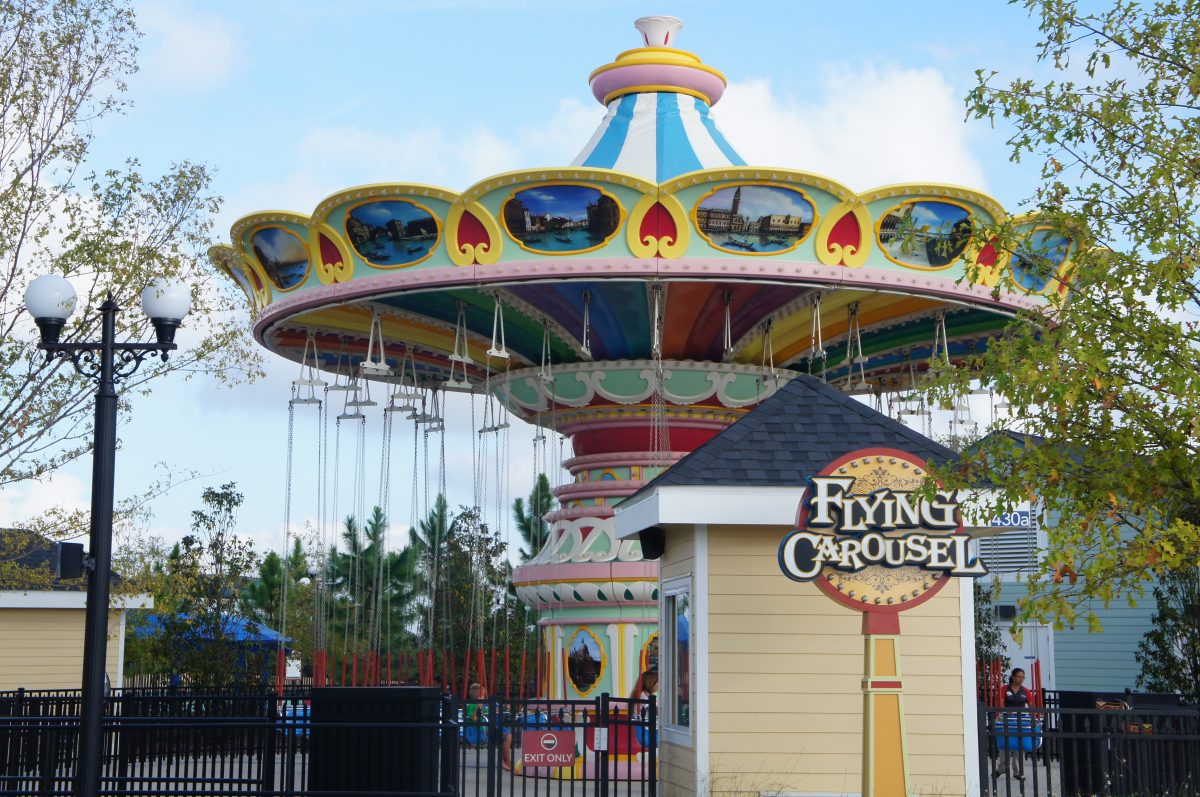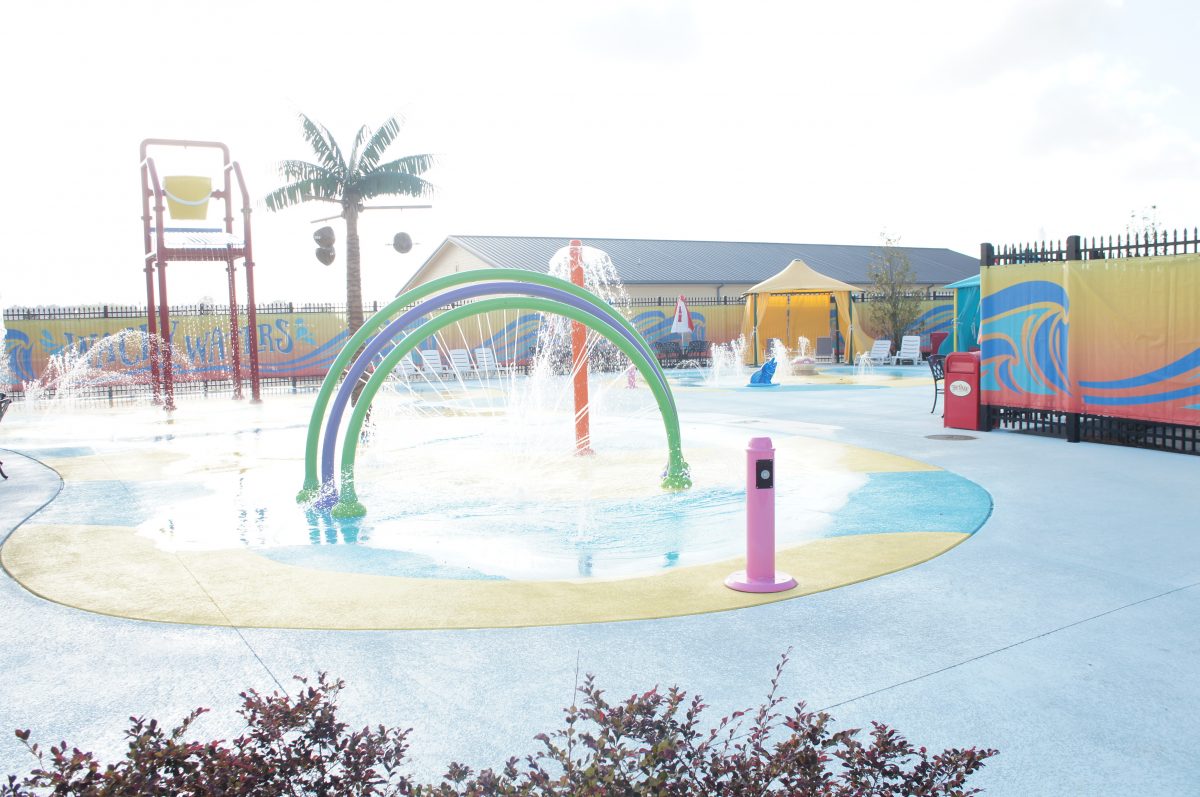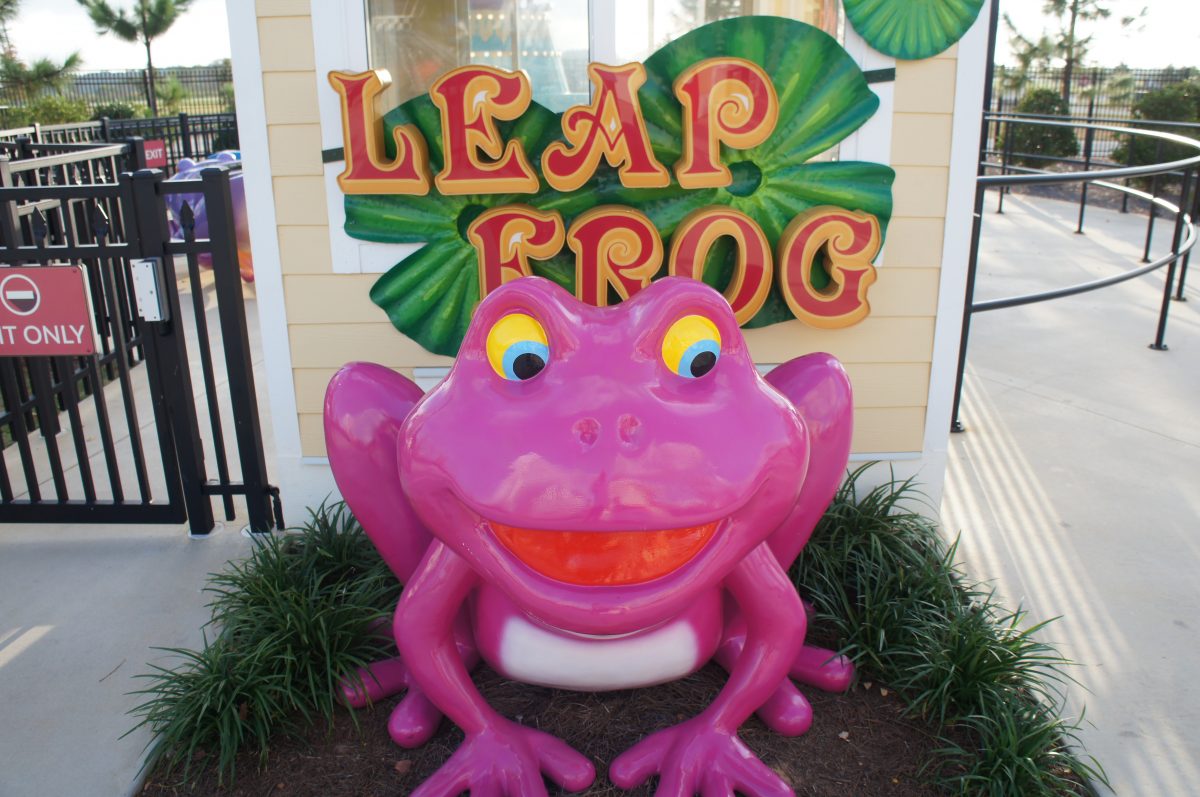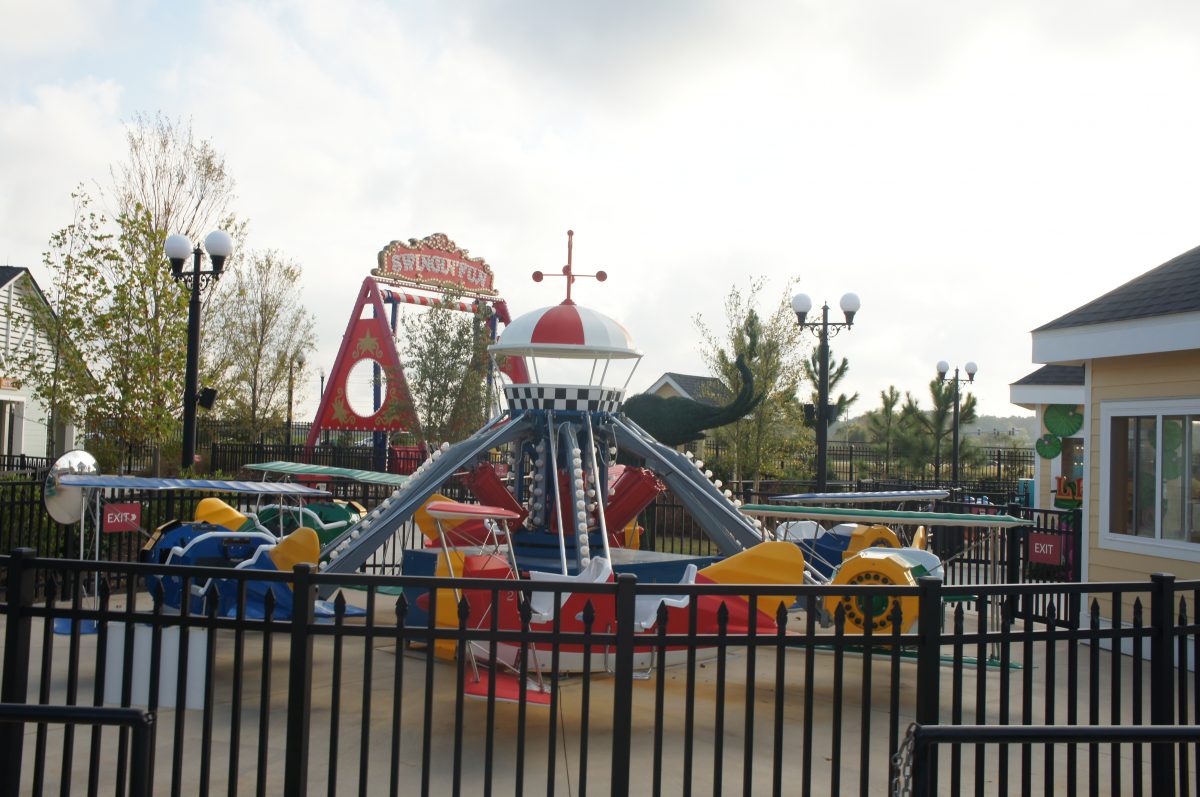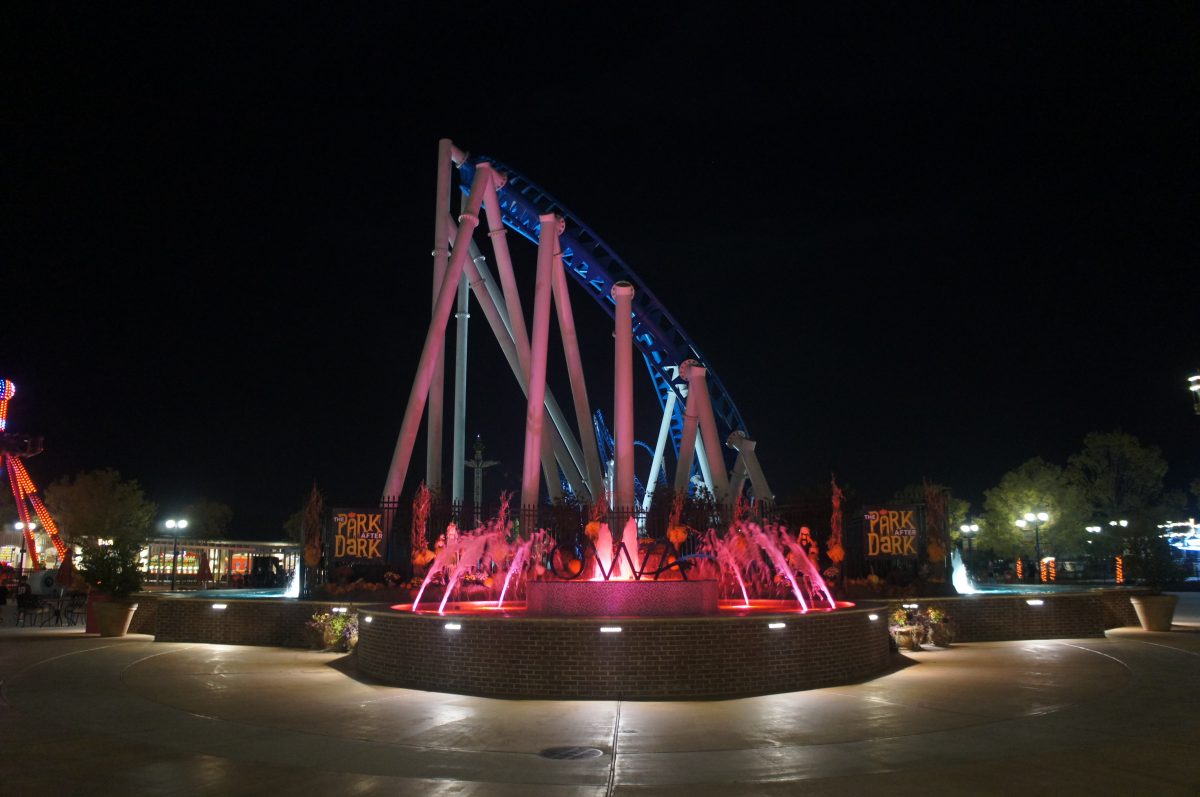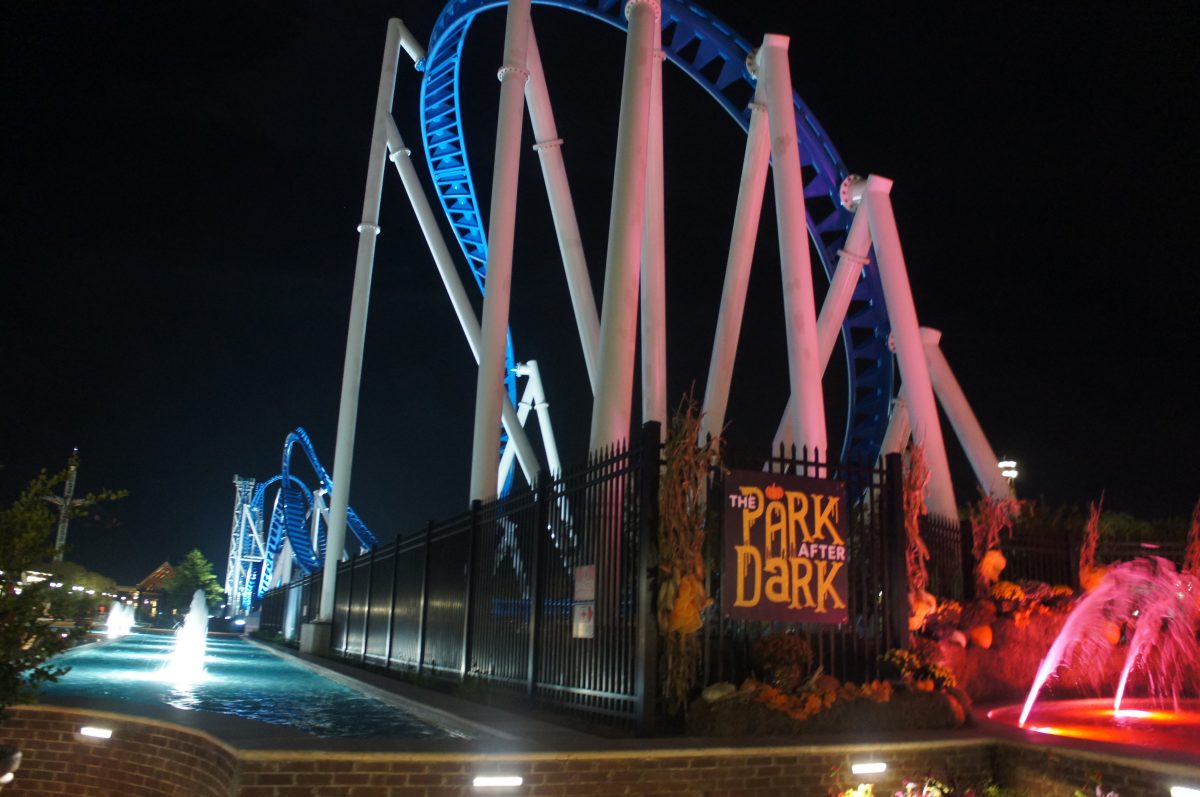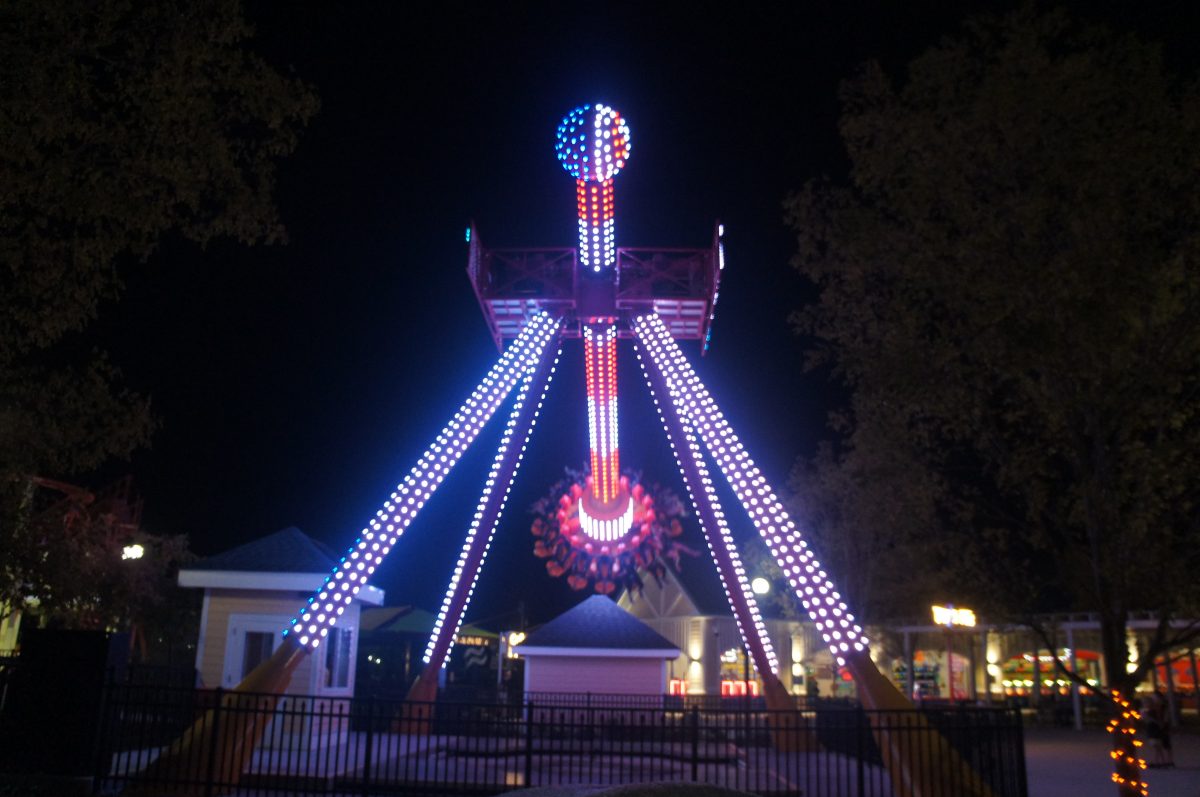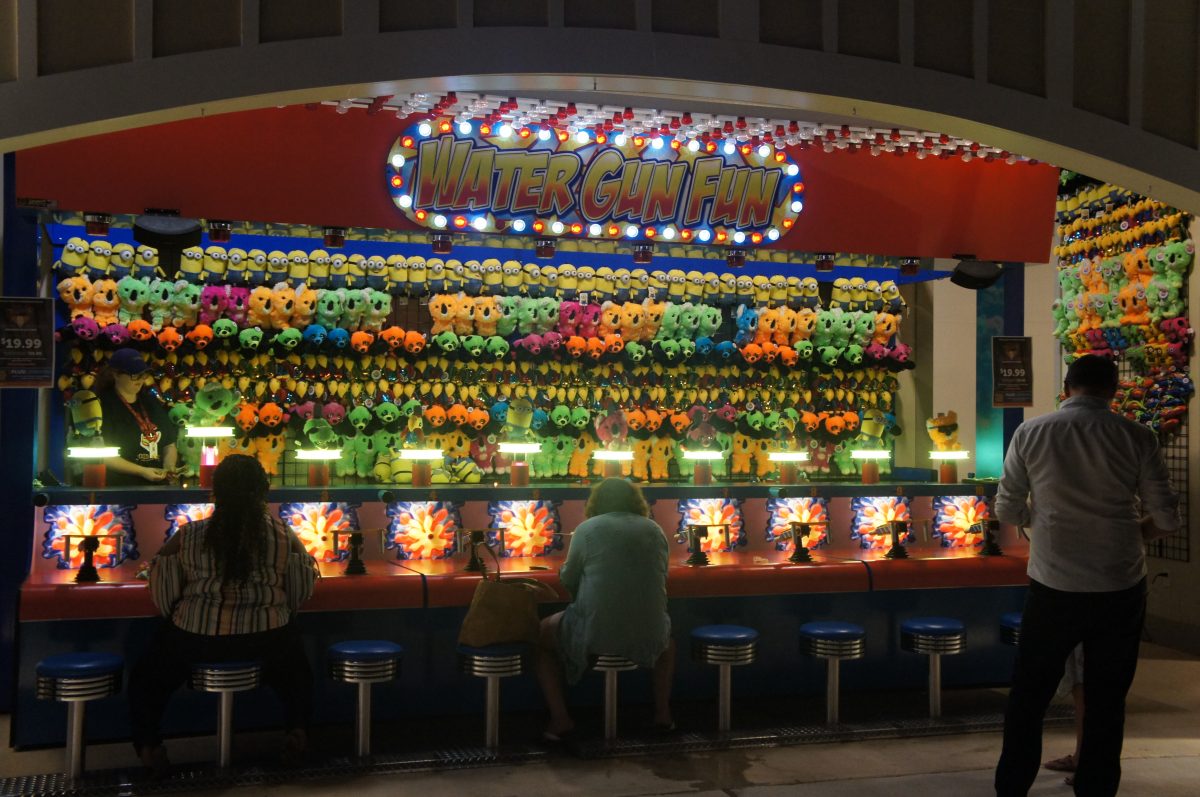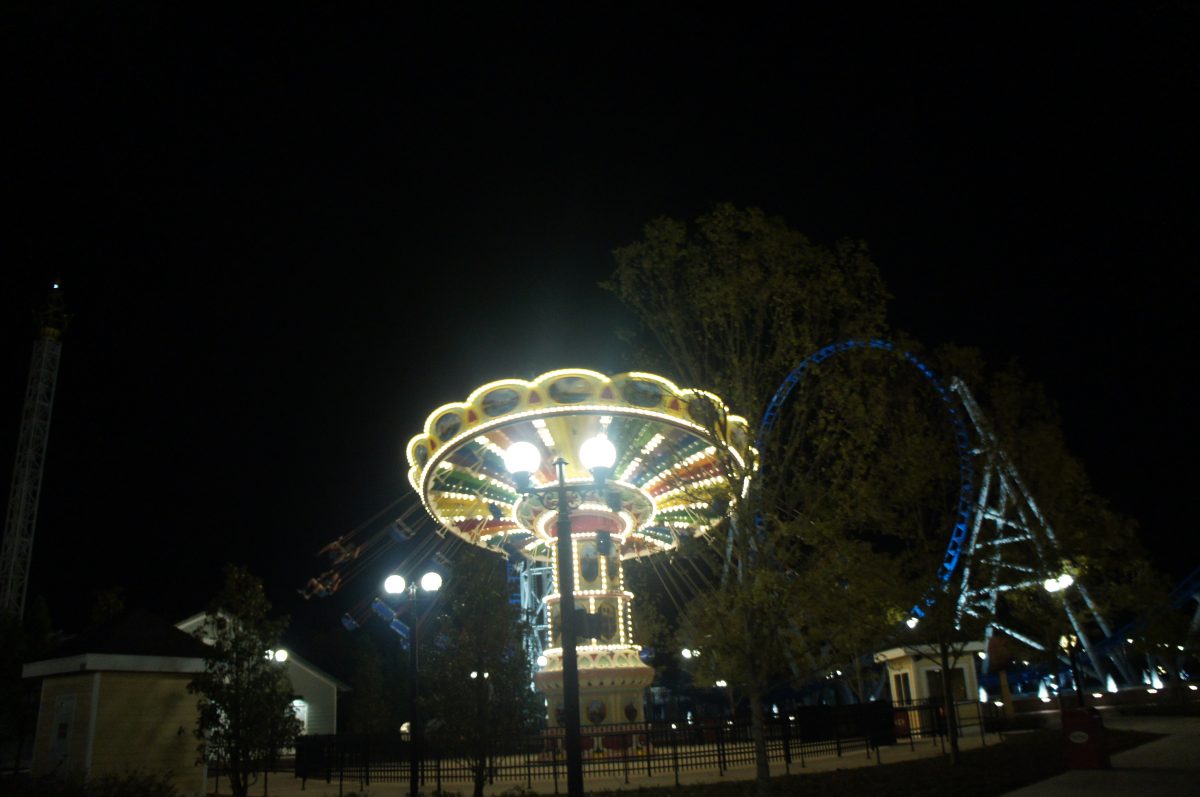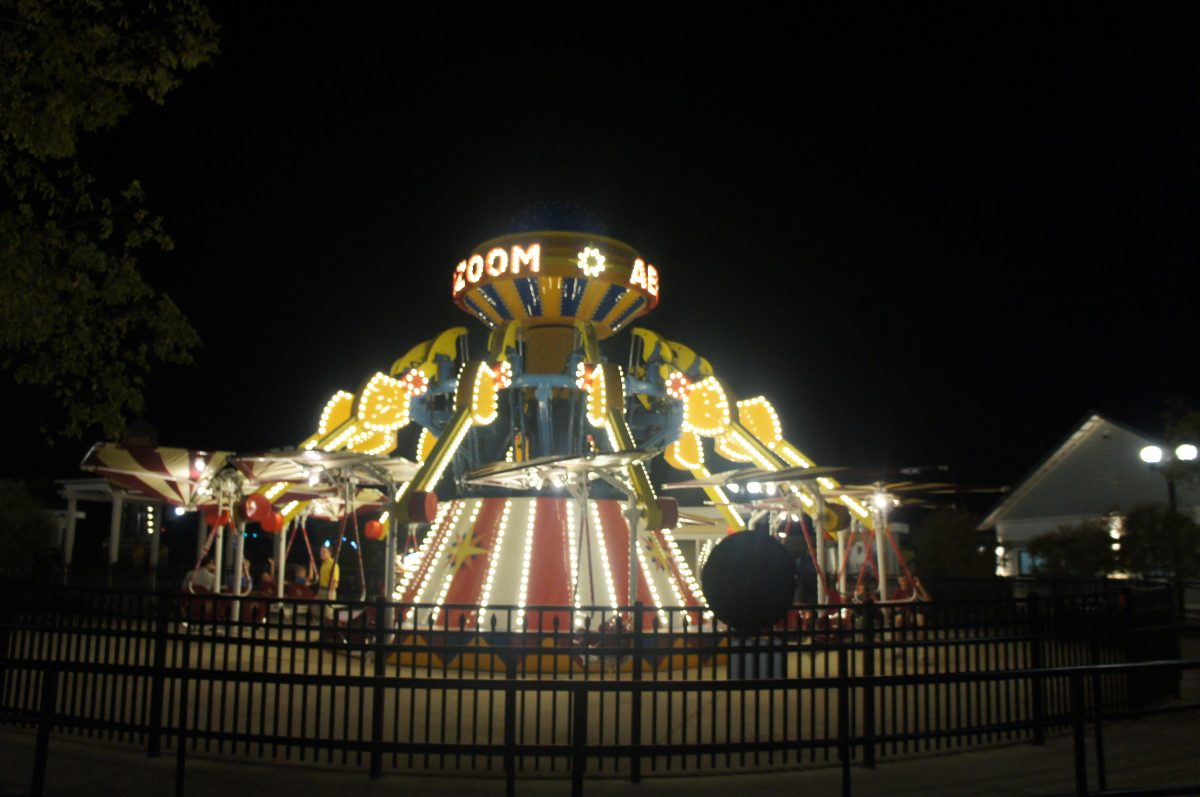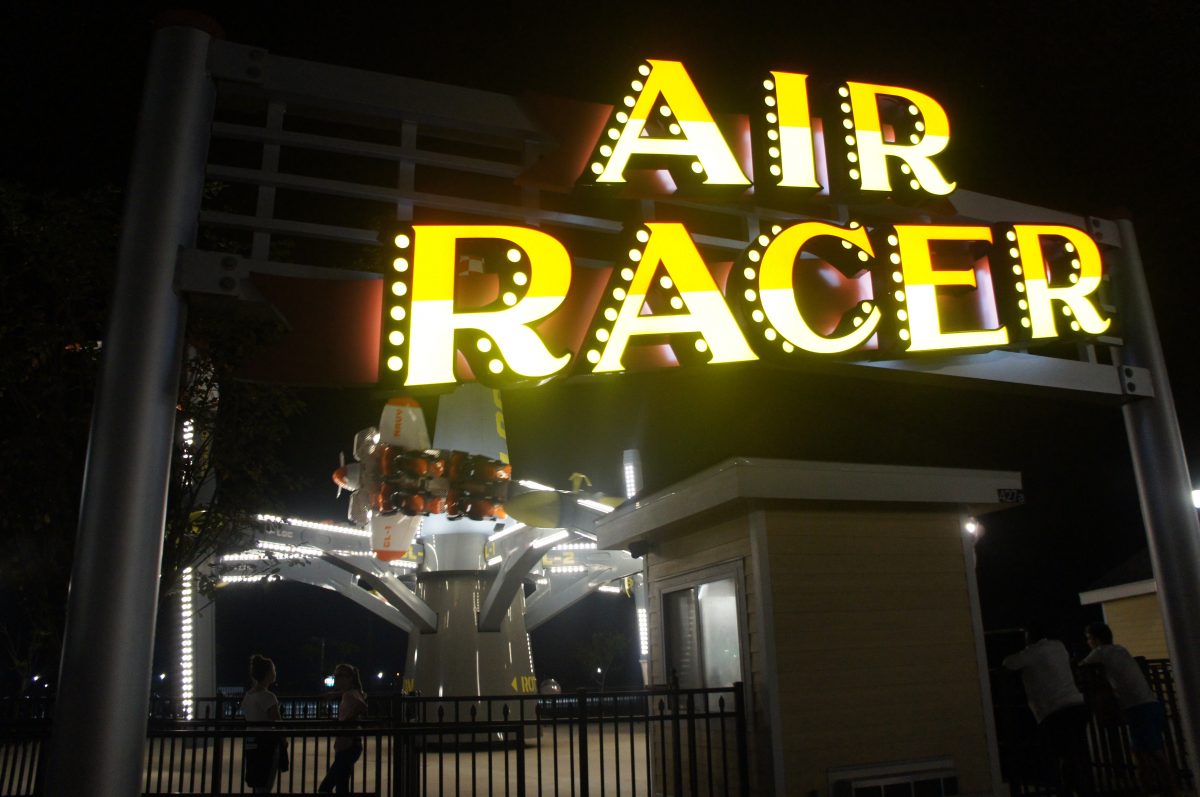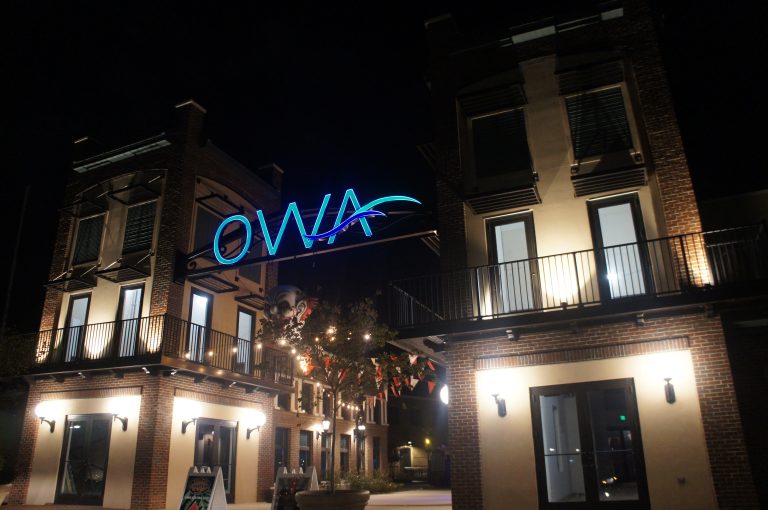 Downtown OWA is a free, pedestrian-style center for strolling, shopping, eating and having fun. Here, you can find really unique stores and restaurants like Hershey's Ice Cream Parlor, Trattoria Pizza and Italian Restaurant, Pepper Palace, Fairhope Soap Company, Crazy Donuts, Groovy Goat, Wahlburgers, The Spice and Tea Exchange and more. Enjoy the OWA arcade featuring over 50 video games and an onsite redemption center. Additionally, an amphitheater seating 400 is also available. In the center of downtown is a 14-acre lake and a 1.5-acre island with water shows, fireworks and other entertainment throughout the year. Boat rental is available for guests to experience, too. The fountains in the lake dance and are lit-up at night. It's a spectacular scene, especially when you can enjoy the sunset at the same time!
If you're looking for a beach vacation near OWA, check out our Orange Beach, AL Vacation.
Real Downtown OWA photos 2018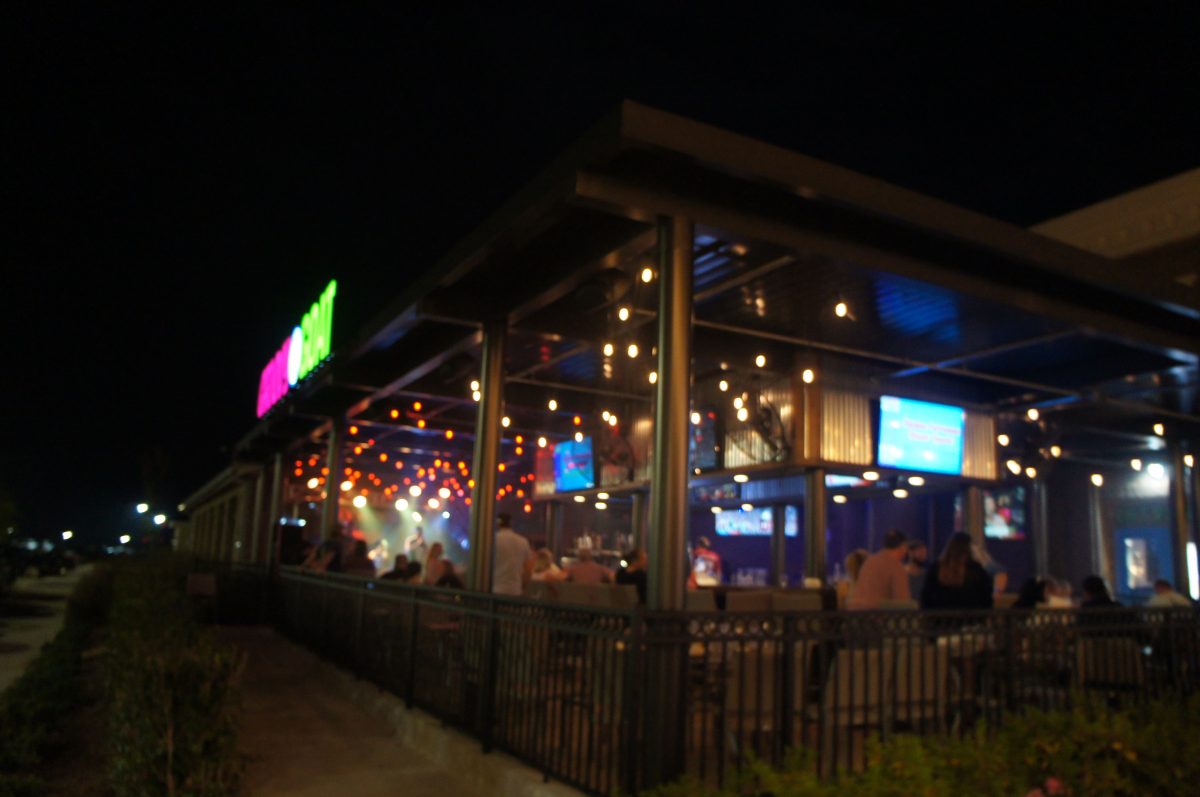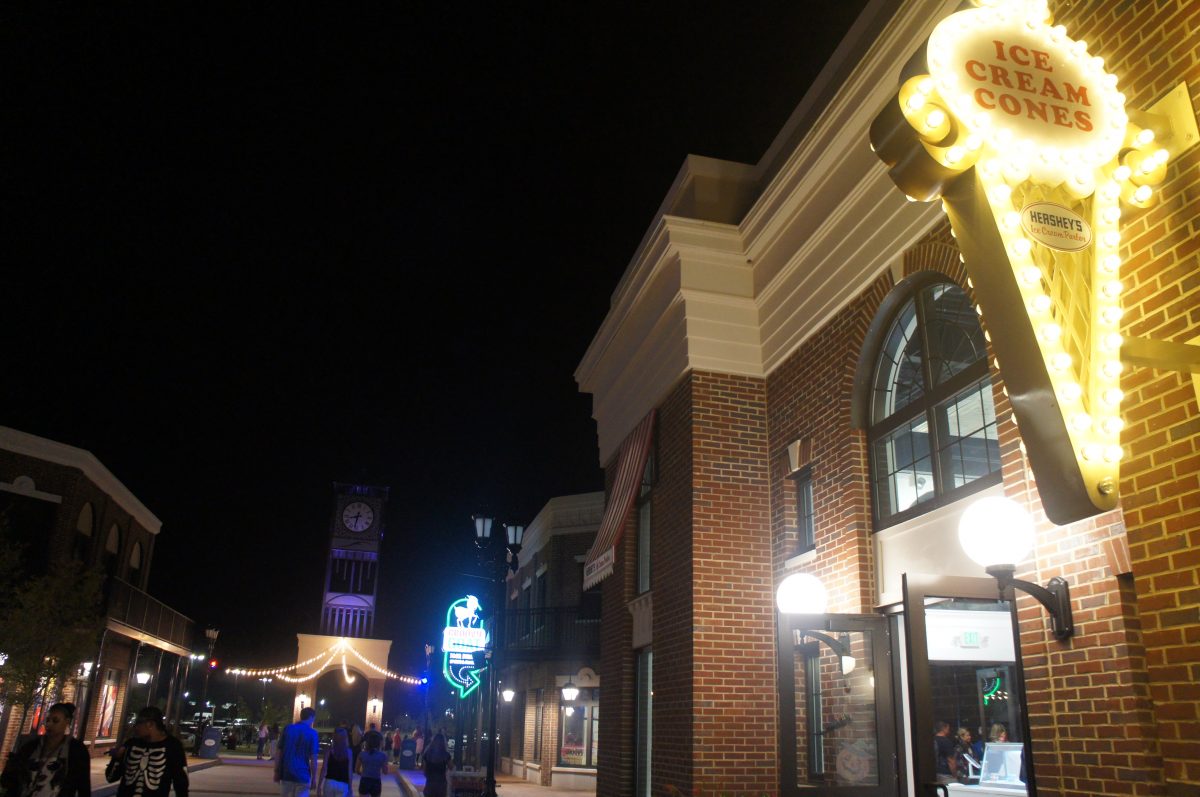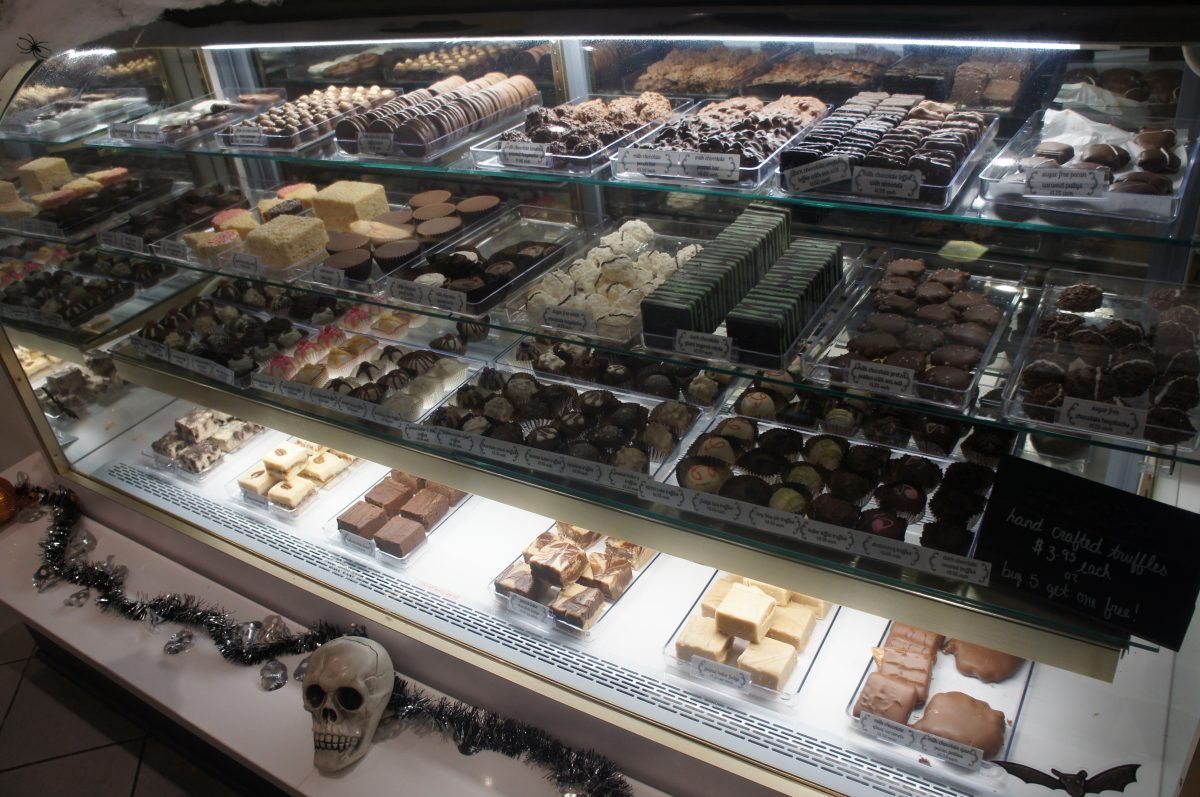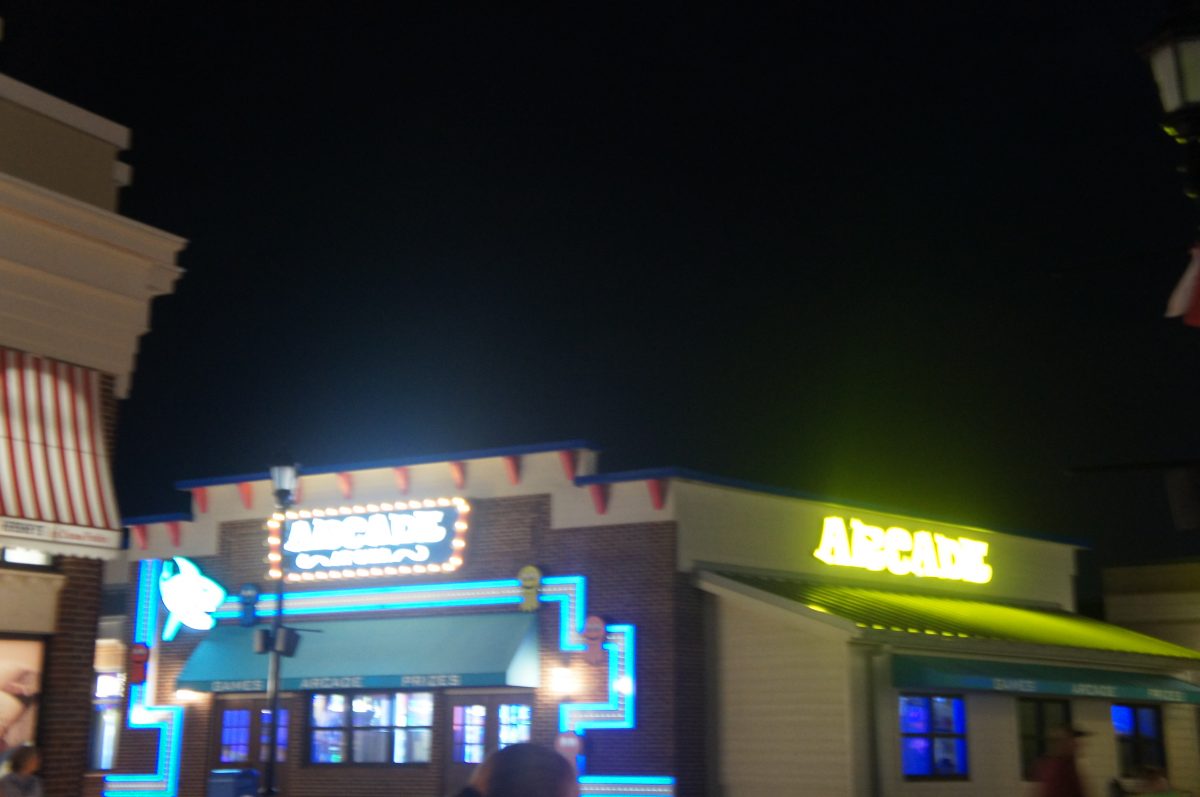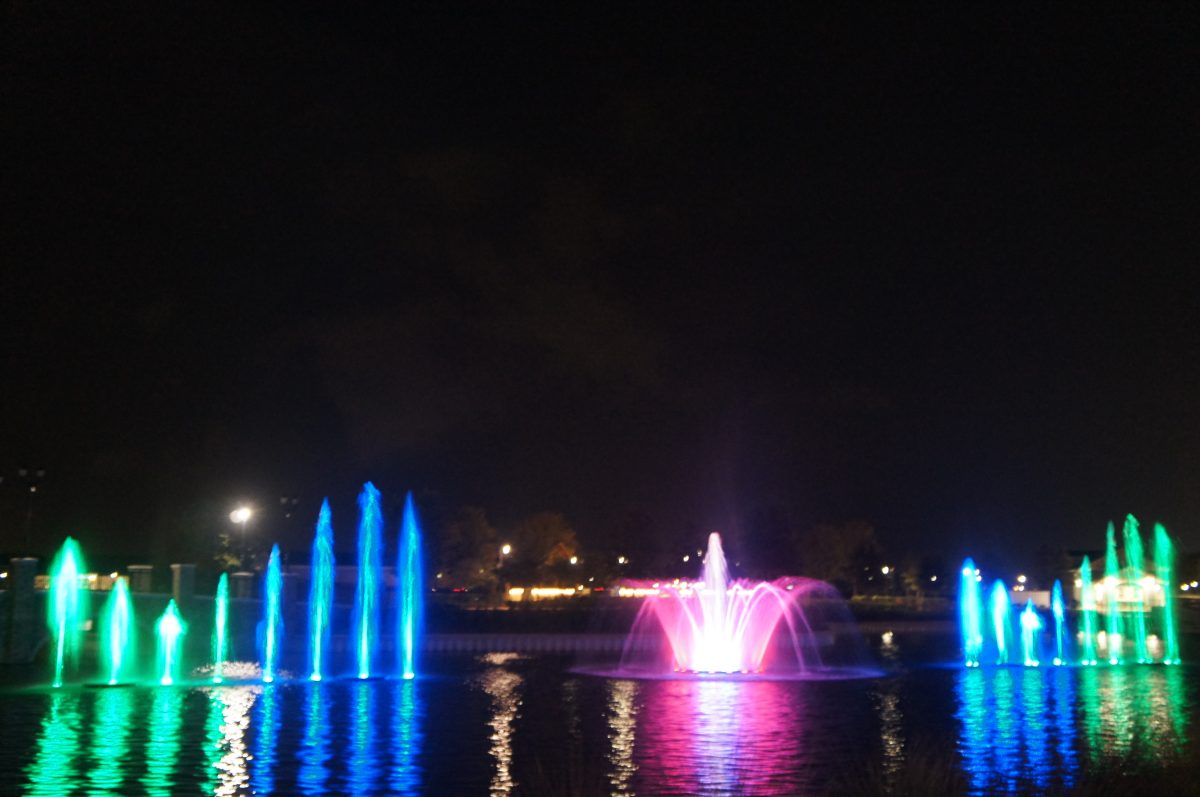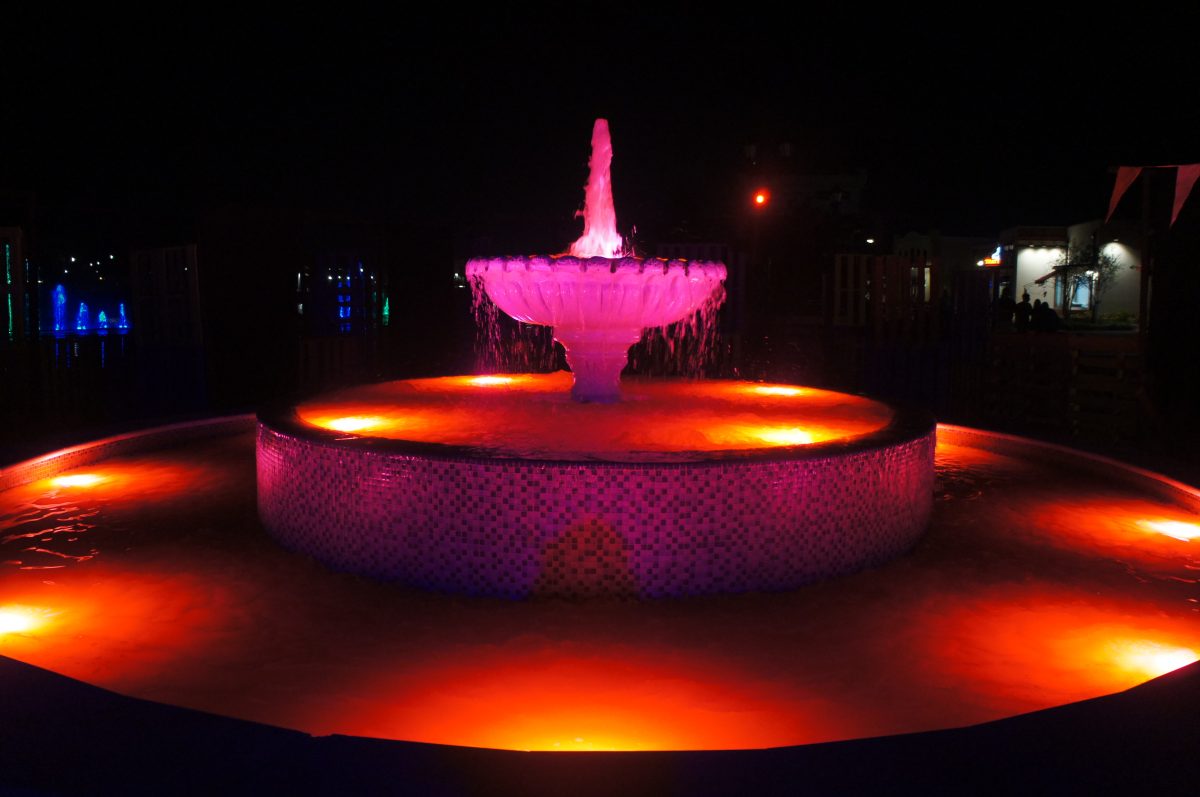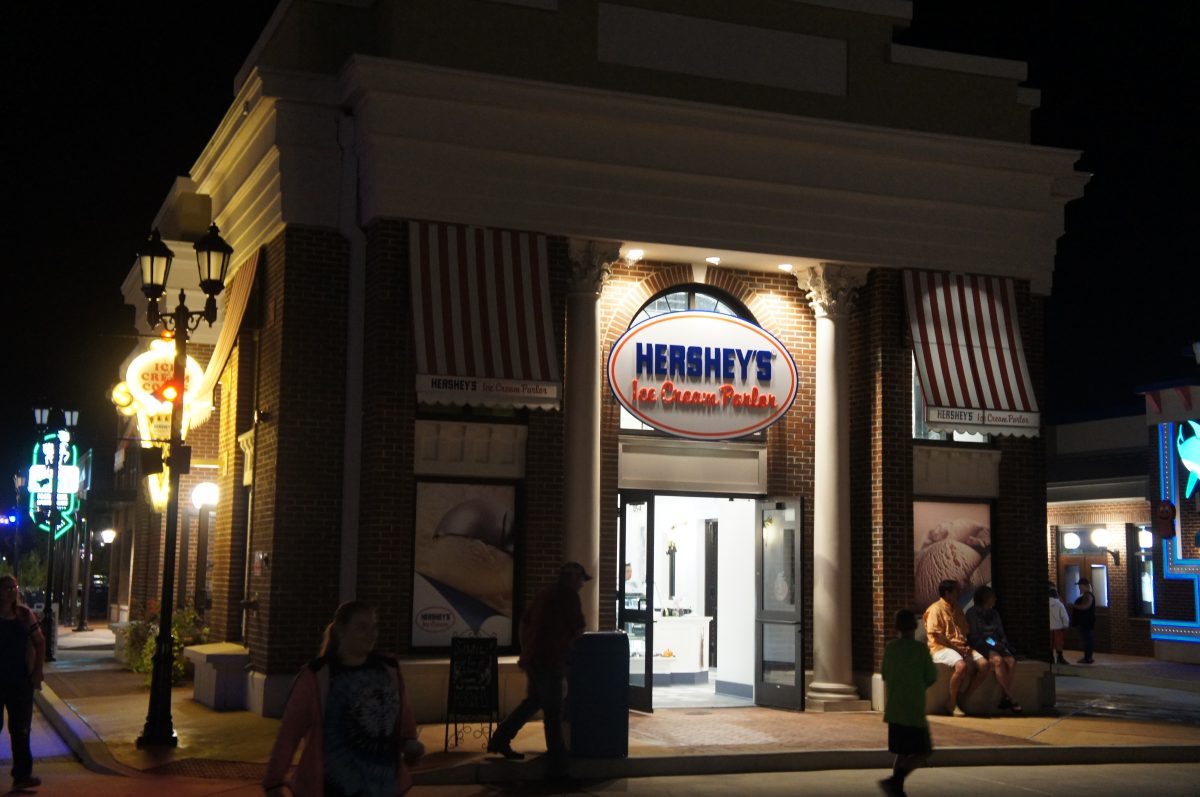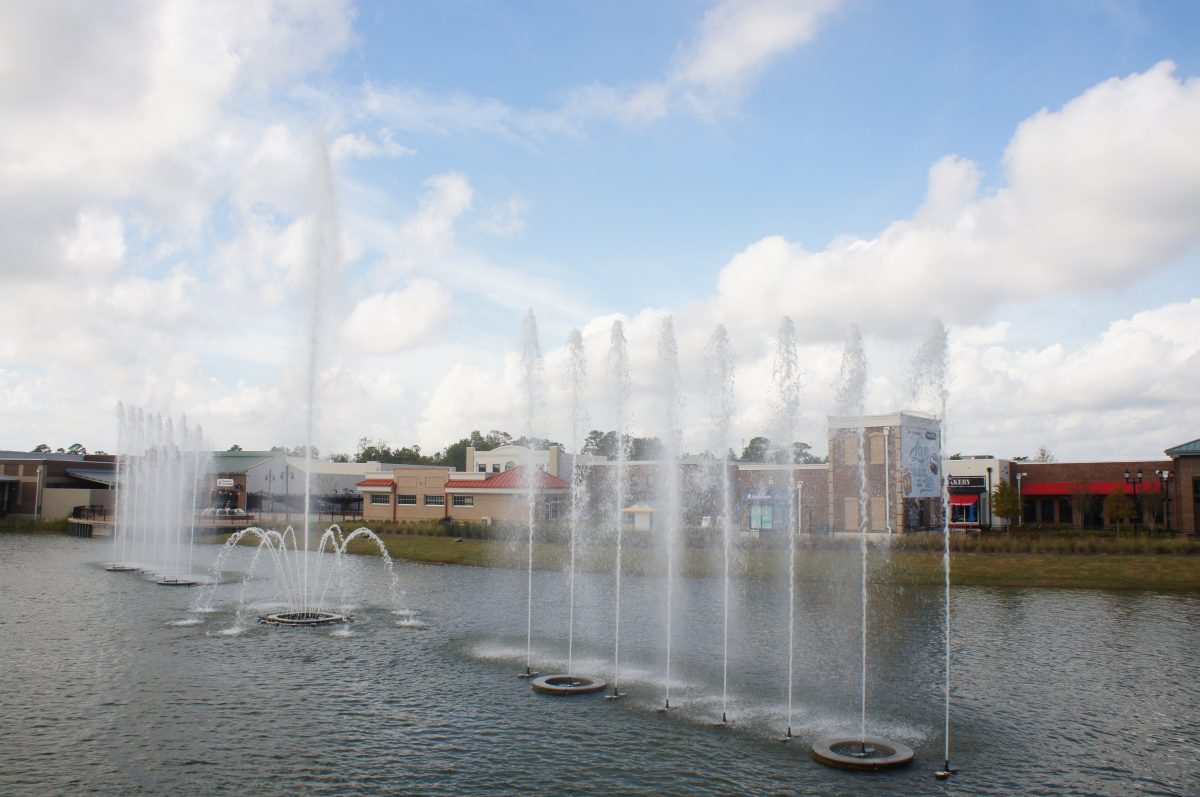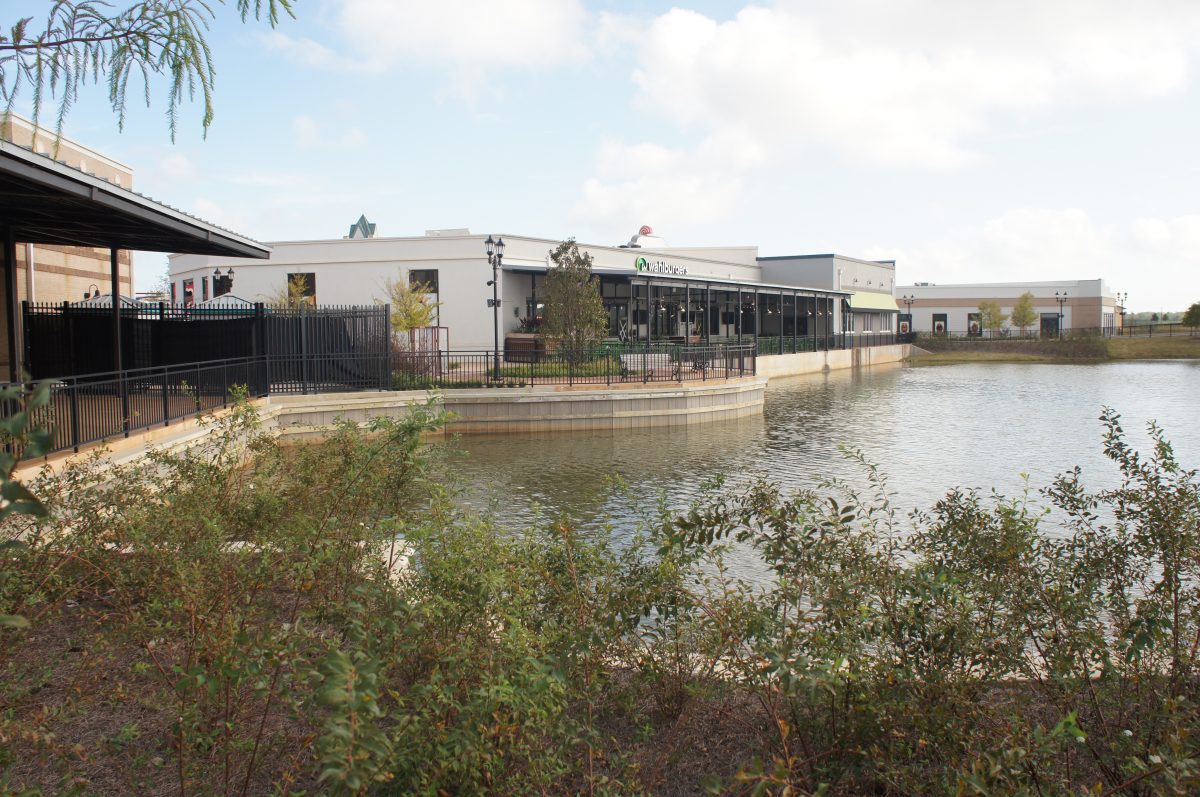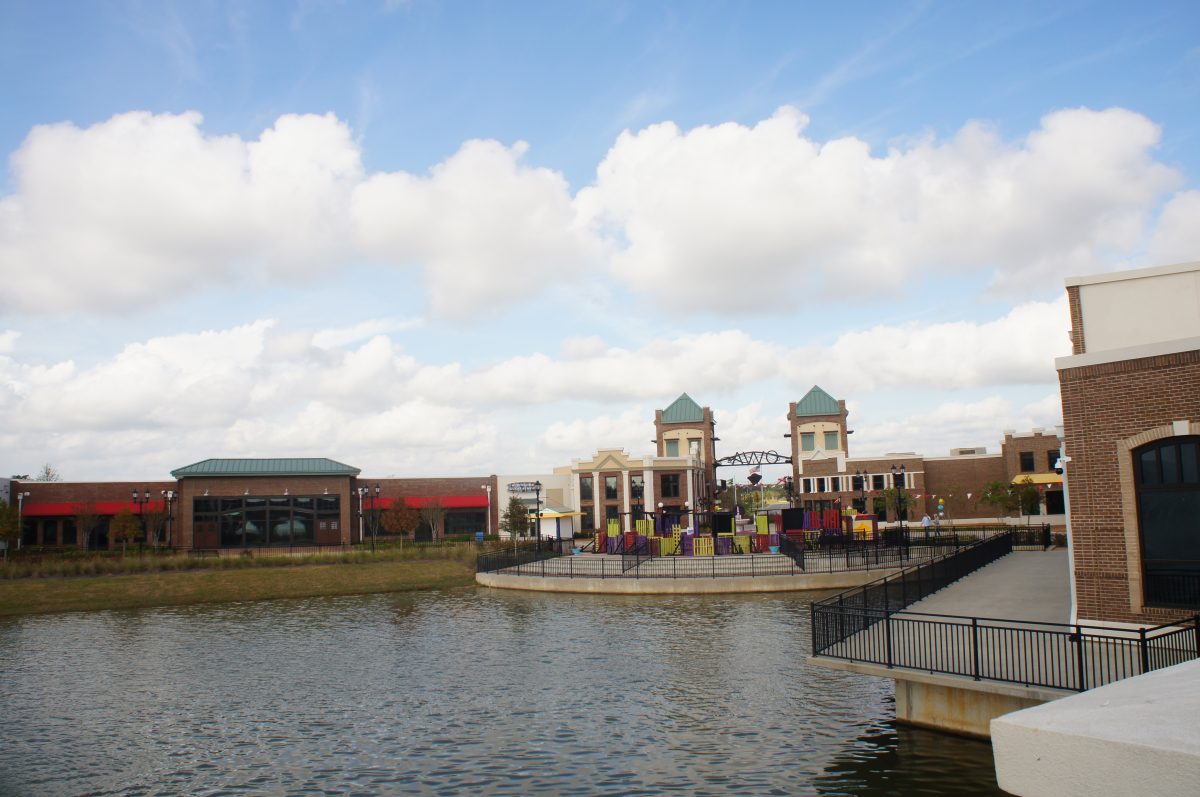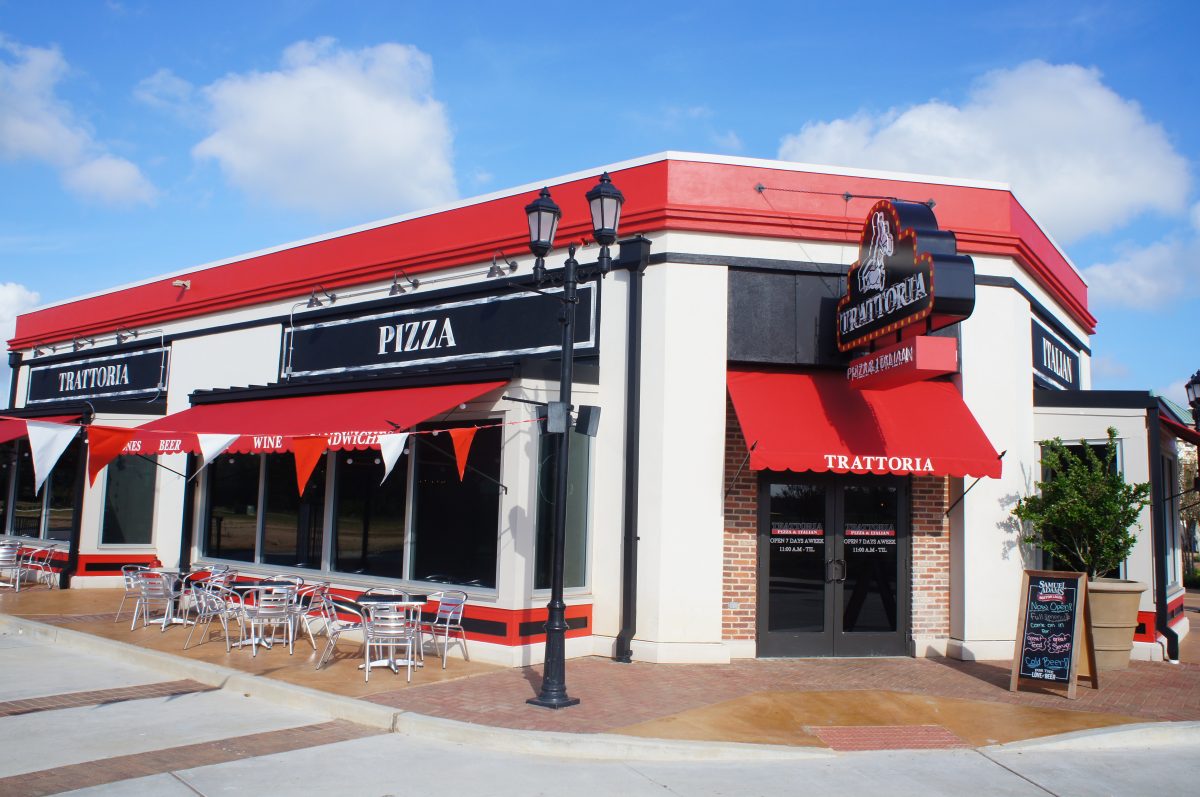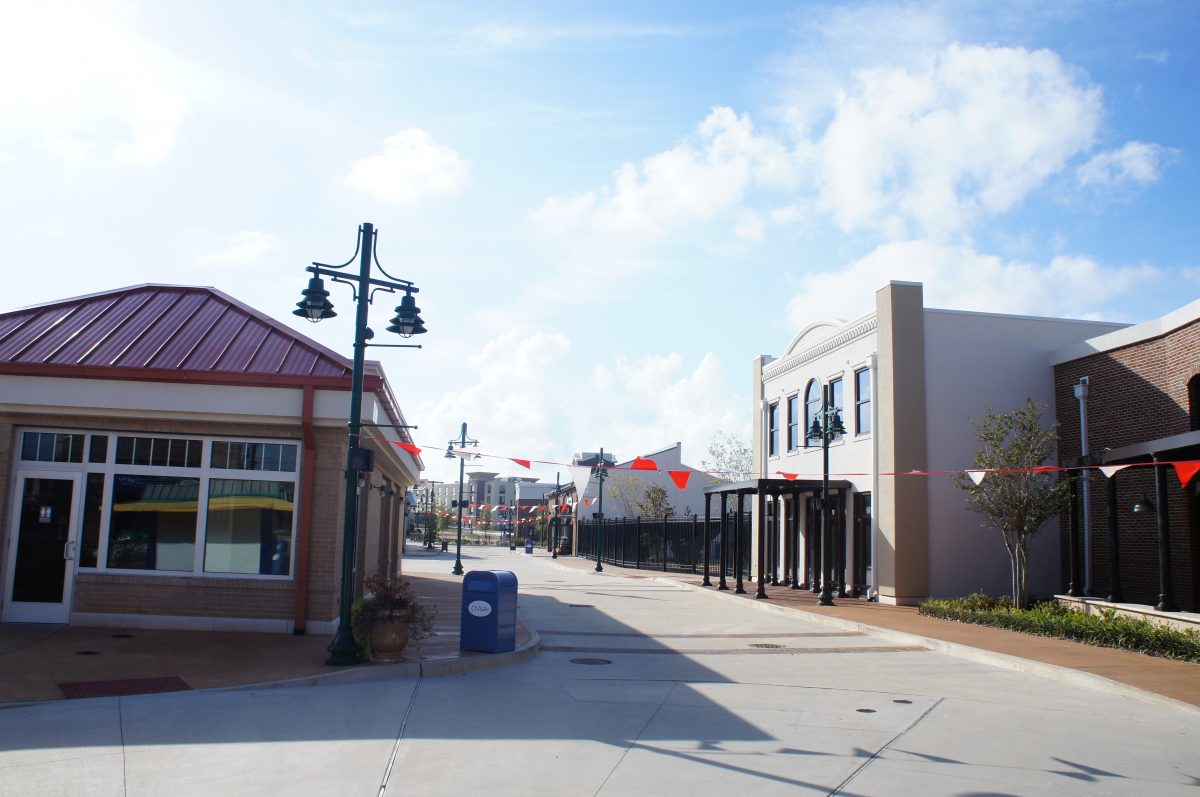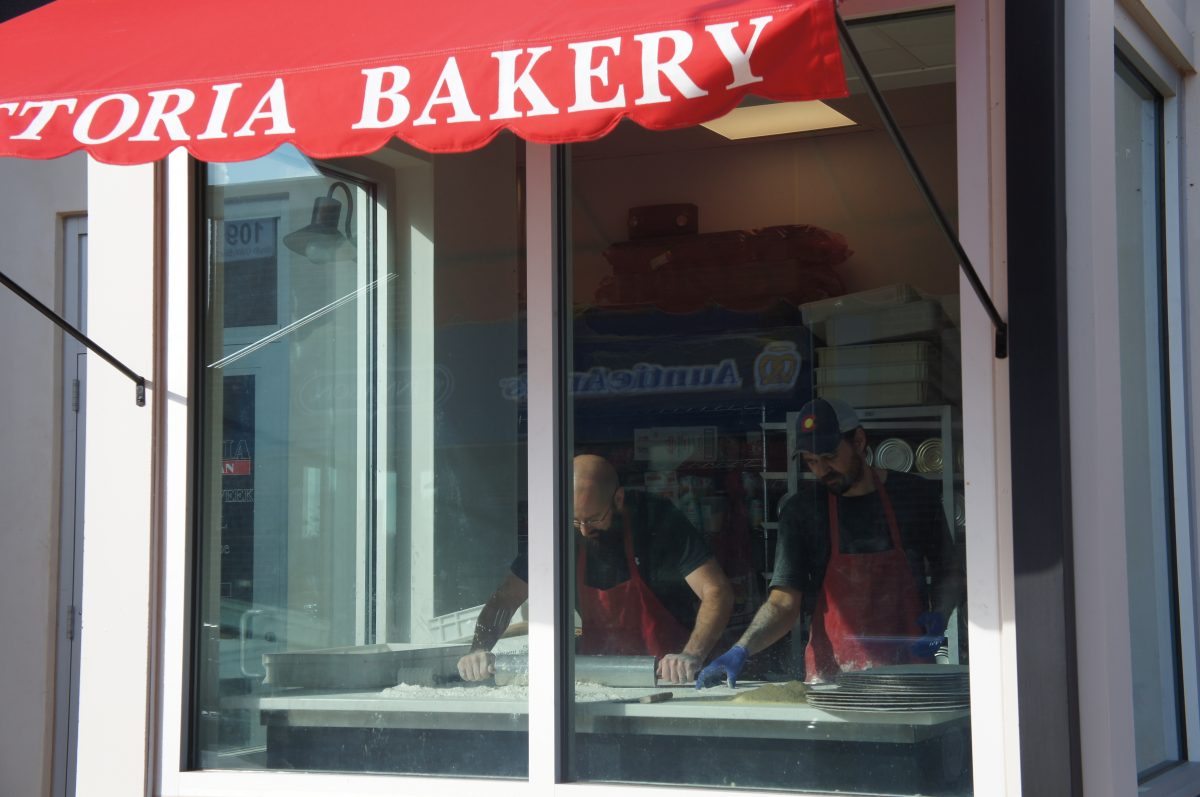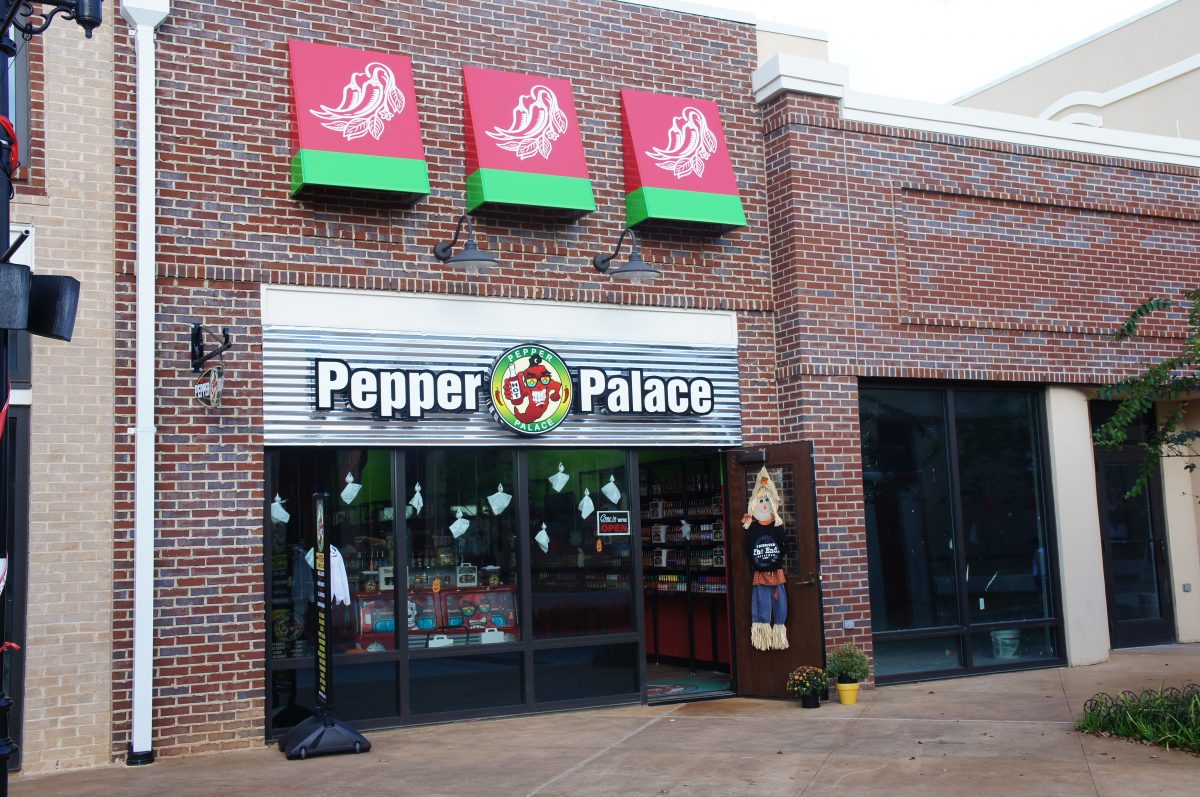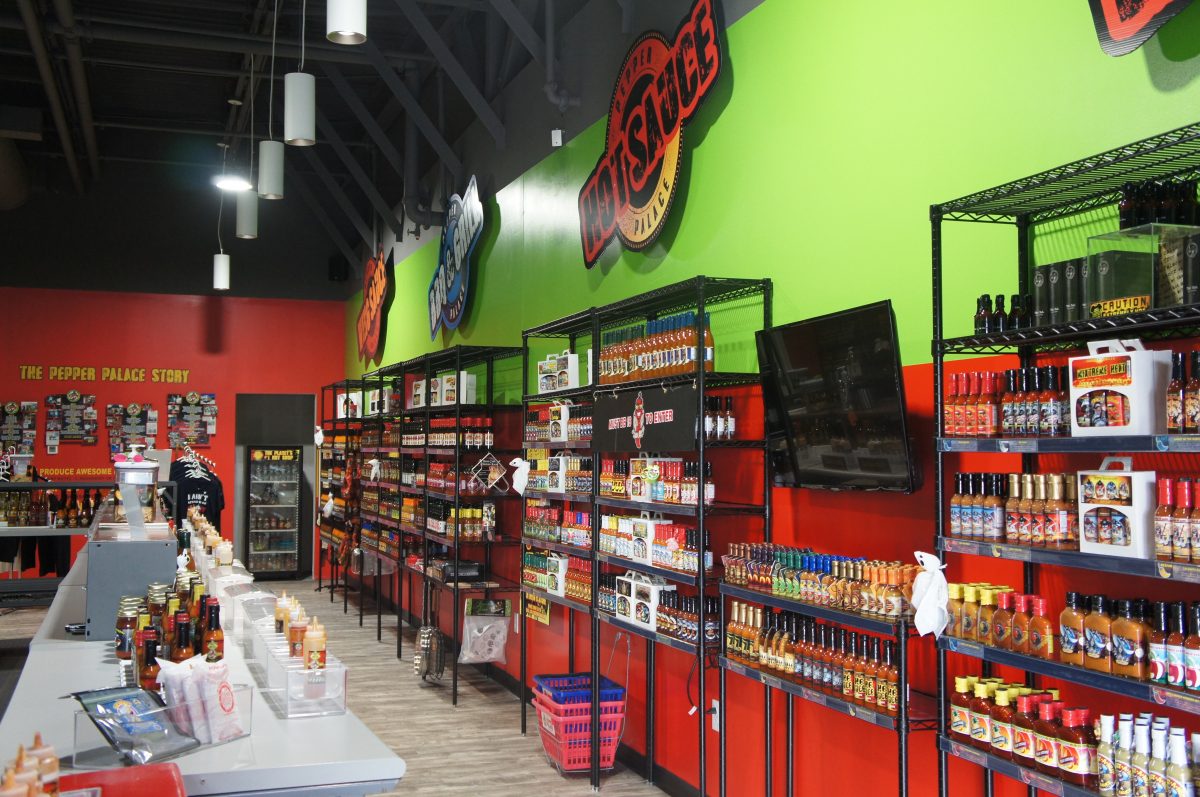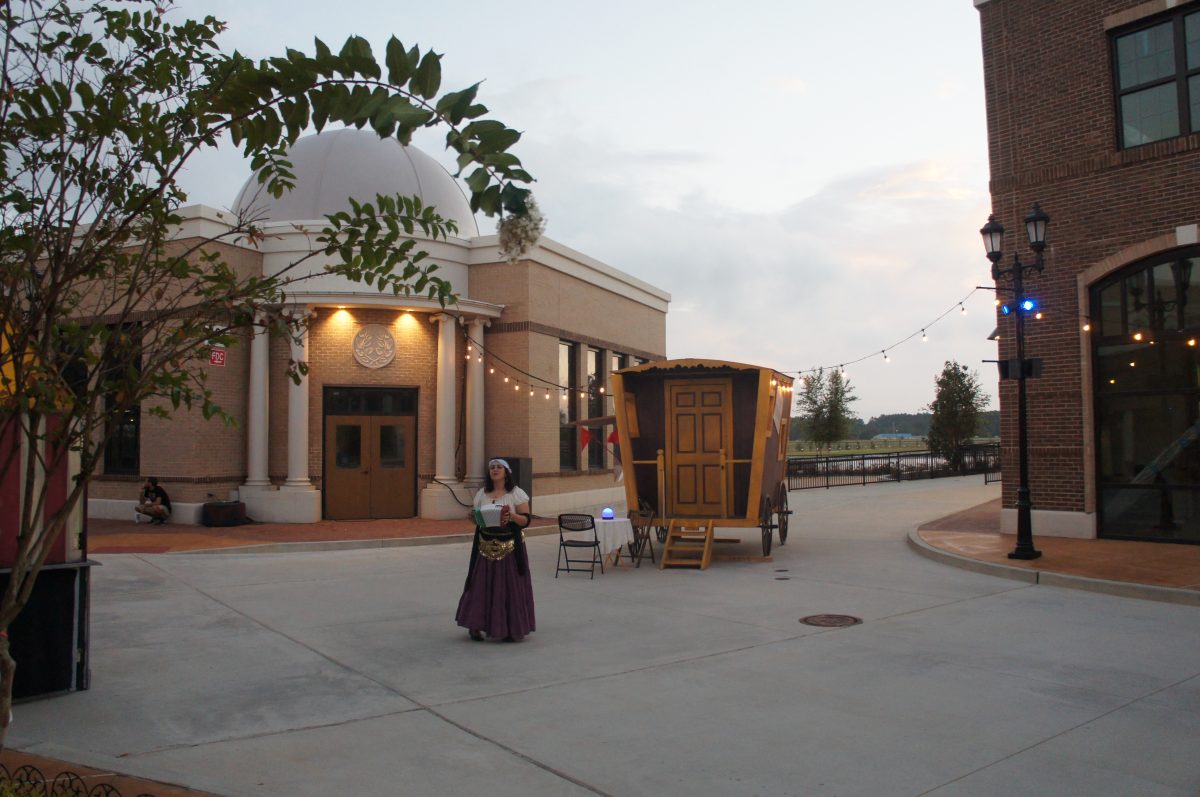 Staying near OWA couldn't be easier with Marriott TownPlace Suites which is just a walking distance away from OWA. Get all the details on booking a room here. 
Get directions from any location to OWA by clicking on the directions tab(desktop) or larger map(mobile) below. 
If you're taking a Road Trip to visit OWA, we have helpful maps and directions at the bottom of this article. Also, feel free to get our Ultimate Road Trip Checklist in an easy PDF format for viewing and printing.
Are you traveling on a budget? We have useful tips for budget travel and how to score deals – check out our Budget travel post.