Gateway Arch Tram & Museum
in St. Louis
Ride to the Top, Renovated Surroundings and Museum
St. Louis is one of our Top 6 Family Vacations because of all of the FREE and Cheap attractions it has to offer.
Actual View from Top (2018)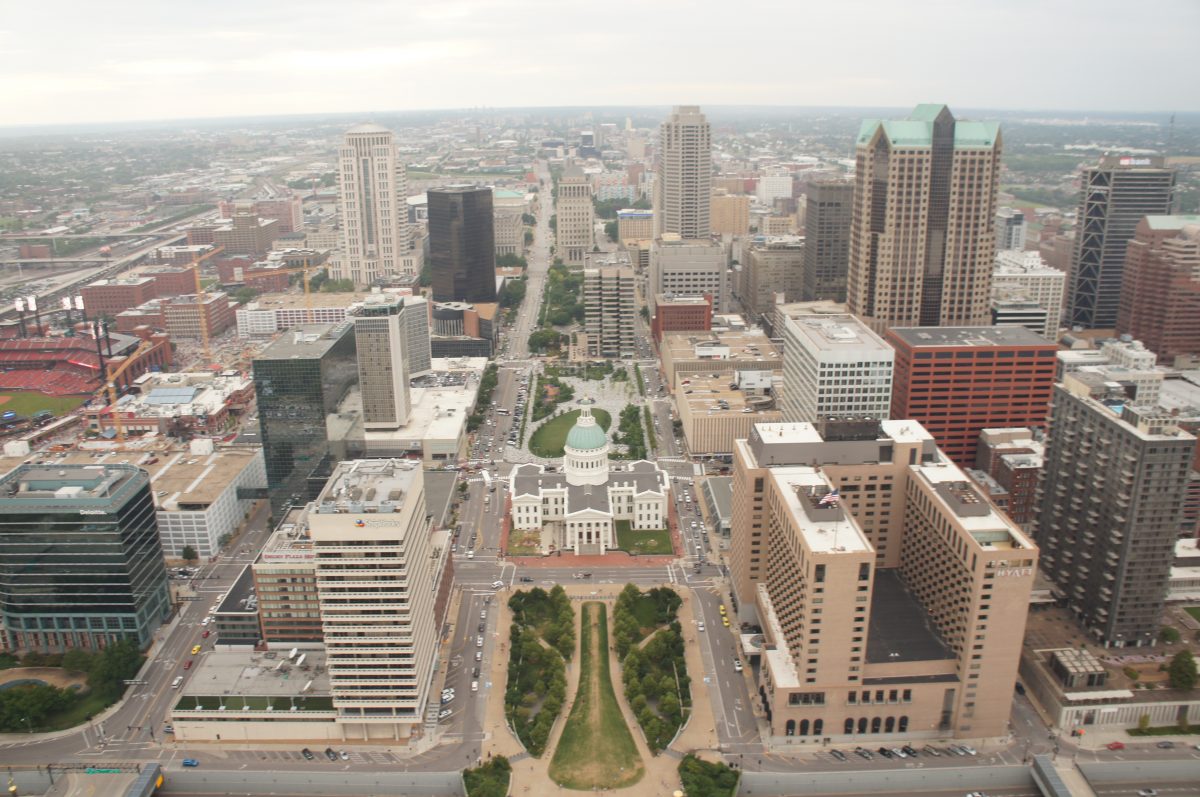 Free & very affordable choices
The Gateway Arch, brand new Museum underneath and its beautiful, newly renovated surroundings are completely FREE to experience for visitors! The Tram to the top of the Arch is very affordable at only $13 for adults. There are combo tickets available with movies, riverboat tour and more. You can see a full list of tickets at the official Gateway Arch site. 
The Gateway Arch is a 630-foot monument that has welcomed visitors since 1965. After a recent $380 million renovation including addition of the museum underneath and renovation of the surrounding grounds, the Gateway Arch reopened in summer 2018.

The grounds surrounding the Arch have gone through a major renovation that ended in 2018. The grounds are beautifully designed with walking paths, benches, lakes, kids playing areas and many trees and plants to beautify even further. I would almost call this a park, beautiful and completely free to enjoy. Even if you don't go to the top of the Arch, the grounds and museum are completely free to enjoy!
Tram Ride to the top of the gateway arch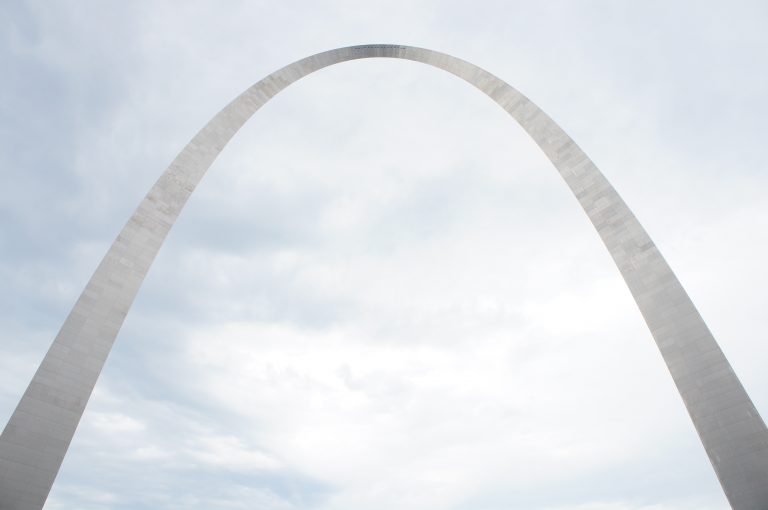 Taking a ride to the top of the Arch is possible and pretty cool, but there are a few important things you should know so you can be prepared:
The Tram (not museum) is not wheelchair or stroller accessible
During peak hours, it will be pretty tight and packed
Allow 45-60 minutes for the tour & ride
Although the windows seem tiny, you can see A LOT from there!
For directions to the Gateway Arch from a specific city and address, click the map above and punch in your "from" address.
Before you get to the TOP - The Museum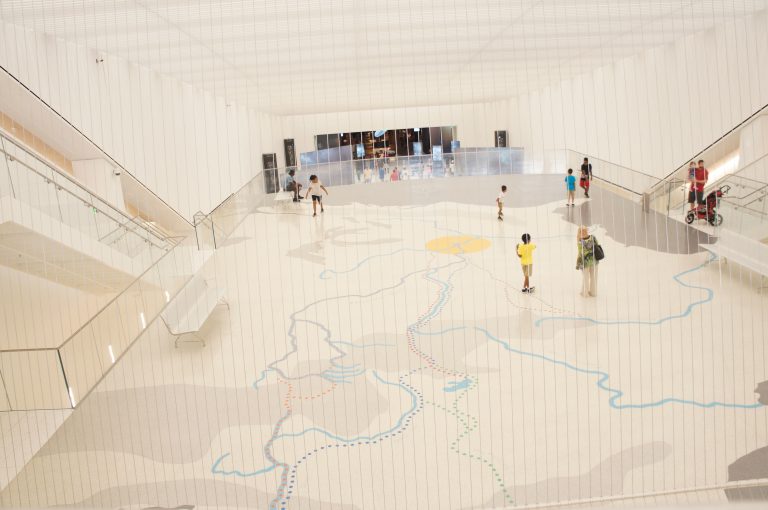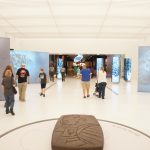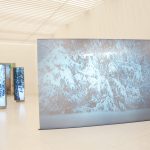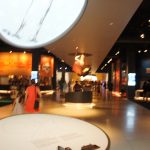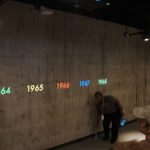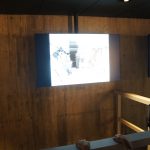 After the checkpoint, you will take an escalator down…to a breathtaking hall that leads toward the new museum. Everything is spotless, clean and bright. Spectacular digital maps and screens will make you forget about that crazy line at the checkpoint! This museum is something truly amazing and it's hard to believe – but it's FREE!
If you have some time, explore the museum and educate yourself about St. Louis' past. If you need to hurry to get to the top, don't worry because you will be back to visit this after the Tram Ride.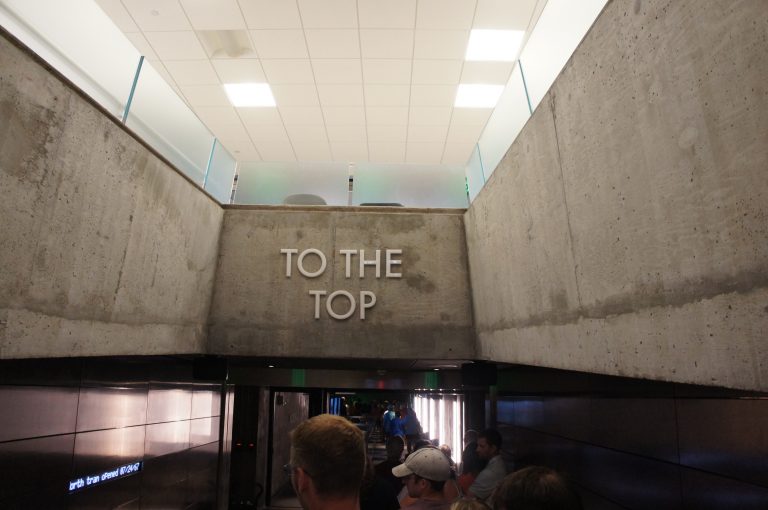 Getting to the top will take some time. During busy hours, it will take probably around 30 minutes considering the lines. However, the security checkpoint alone can take around 30 minutes during peak hours, so make sure you get there about 45 minutes before your tram-ride time! Don't worry, if you have time to kill – there's a lot to see in the museum!
Tram ride tickets have the time of your ride on it, so you want to be there on time. But don't worry too much if the checkpoint takes too long, making you miss your time by a few minutes, they will still take you on the next ride to the top! 
Before you get to the top, be prepared to wait in line, a short educational video and a tight, 5-seat tram that will be filled with you and whoever is next to you! The Tram ride alone takes around 5 minutes.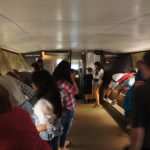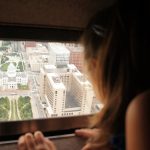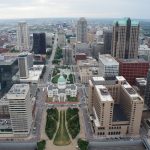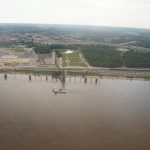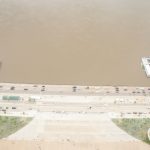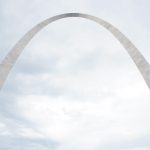 Once you finally arrive at the top, it's going to be a small, narrow space. But it's enough for several people to share. Although the windows might seem tiny, when you look through them you will see the entire city! Taking pictures will be easy because you can capture everything through that little window. Even though the space is tight, you will be in awe at how much you can see and how high up you are! The Gateway Arch Tram and Museum are definitely an amazing experience – at a very affordable price! It's a must-see view for anyone visiting or living in STL.
If you liked this post, be sure to check out our St. Louis Family Vacation and Best St. Louis Nightlife posts!
If you're traveling on a budget, we have great tips for budget travel planning and how to get great deals in our Budget travel post.